Home
Project news
VnResource corporates with Cat Tuong group on the digital transformation journey with Human Resource Management HRM Pro
VnResource corporates with Cat Tuong group on the digital transformation journey with Human Resource Management HRM Pro
After 2 months of evaluation to bring out the best human resource management in Vietnam, on the December 8th, 2021, Cat Tuong Group (CTG) and VnResrouce have officially launched the kick-off ceremony of HRM Pro software.
CTG was established in 2011, after only 10 years of operation, CTG has become one of the major real estate groups with many outstanding impressions through a series of real estate projects implemented in the Northwest area of Ho Chi Minh in specific and the southern region in general. In addition to large-scale real estate projects, CTG has gained many successes in business fields such as: residential real estate investment, industrial real estate investment, real estate commercial investment…
CTG currently has more than 700 employees, nearly 20 exchanges operated in Long An and Ho Chi Minh City and dozens of company members. Thereby, the problem of human resource management and especially the corporate governance model in the group is always priority in CTG and prioritized to find software solutions to solve the problem optimally. The Board of Directors, including the Director of Information Technology, the Director of Human Resources were directly participated in the solution evaluation process and especially, with this project, CTG and VnResource decided to carry out the survey phase. By this way, CTG quickly confirmed the software quality and suitability of the VnResource HRM Pro solution to CTG's implementation requirements.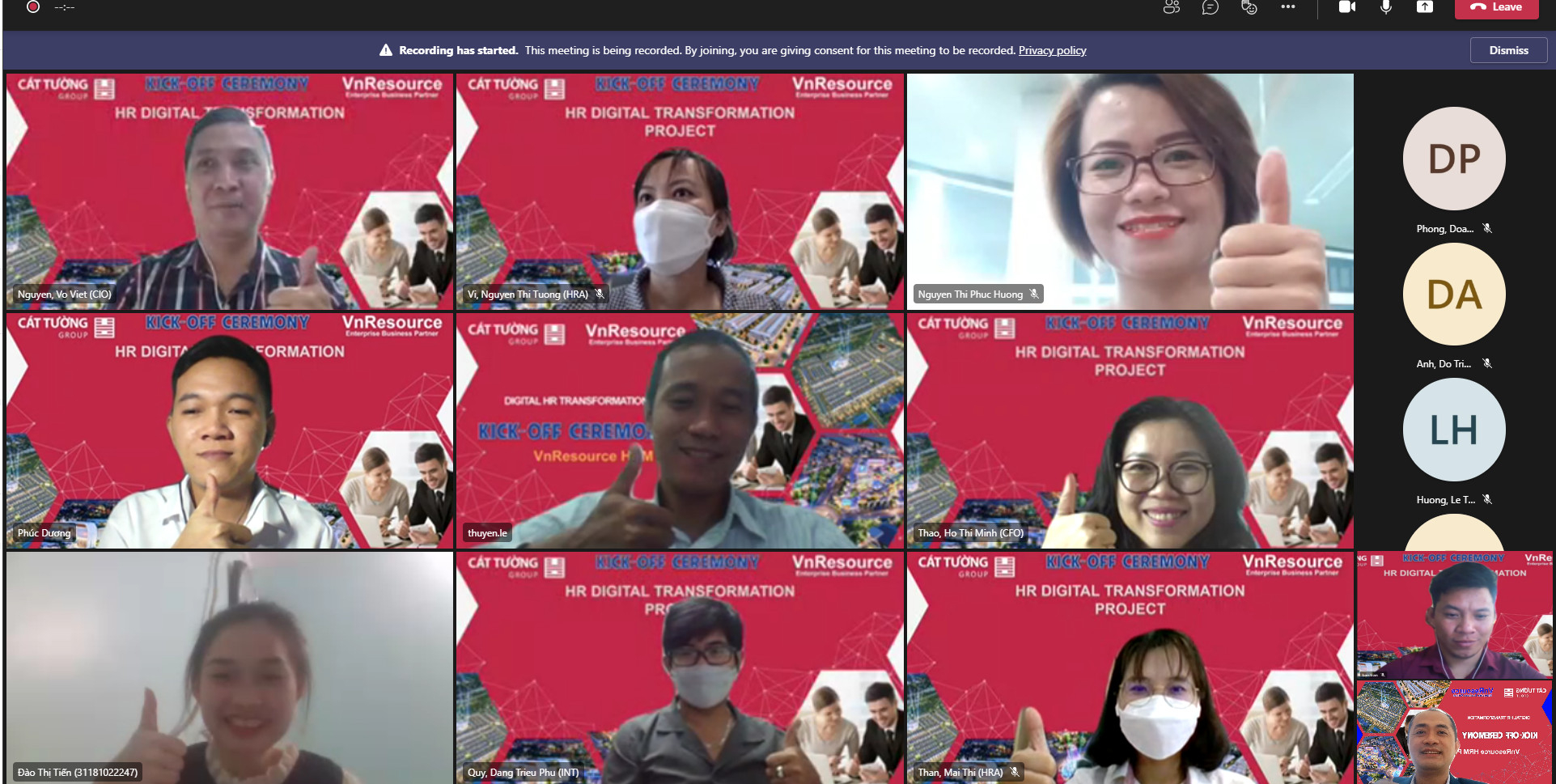 VnResource is very pleased to add to the "collection" of CTG customers in the leading Real Estate & Construction industry along with other typical customers: Hung Thinh Corp, Dai Quang Minh, Gamuda Land, KN Group , Son Kim Land, Fecon Group, Shimizu Vietnam, etc. Accordingly, with the expertise of experience that has worked for many large enterprises/groups in the same industry, VnResource is confident that we will try our best and quickly bring the project to the next level – the Go-live phase. Good luck with the Project!