Home
Project news
Fujifilm Vietnam launched the Digital HR Transformation with VnResource HRM Pro
Fujifilm Vietnam launched the Digital HR Transformation with VnResource HRM Pro
In the joyful atmosphere on Christmas Day, on December 23th, 2021 FUJIFILM VIETNAM (FFVN) and VnResource marked cooperation with the Human Resources Management Software HRM Pro Kick-off Ceremony.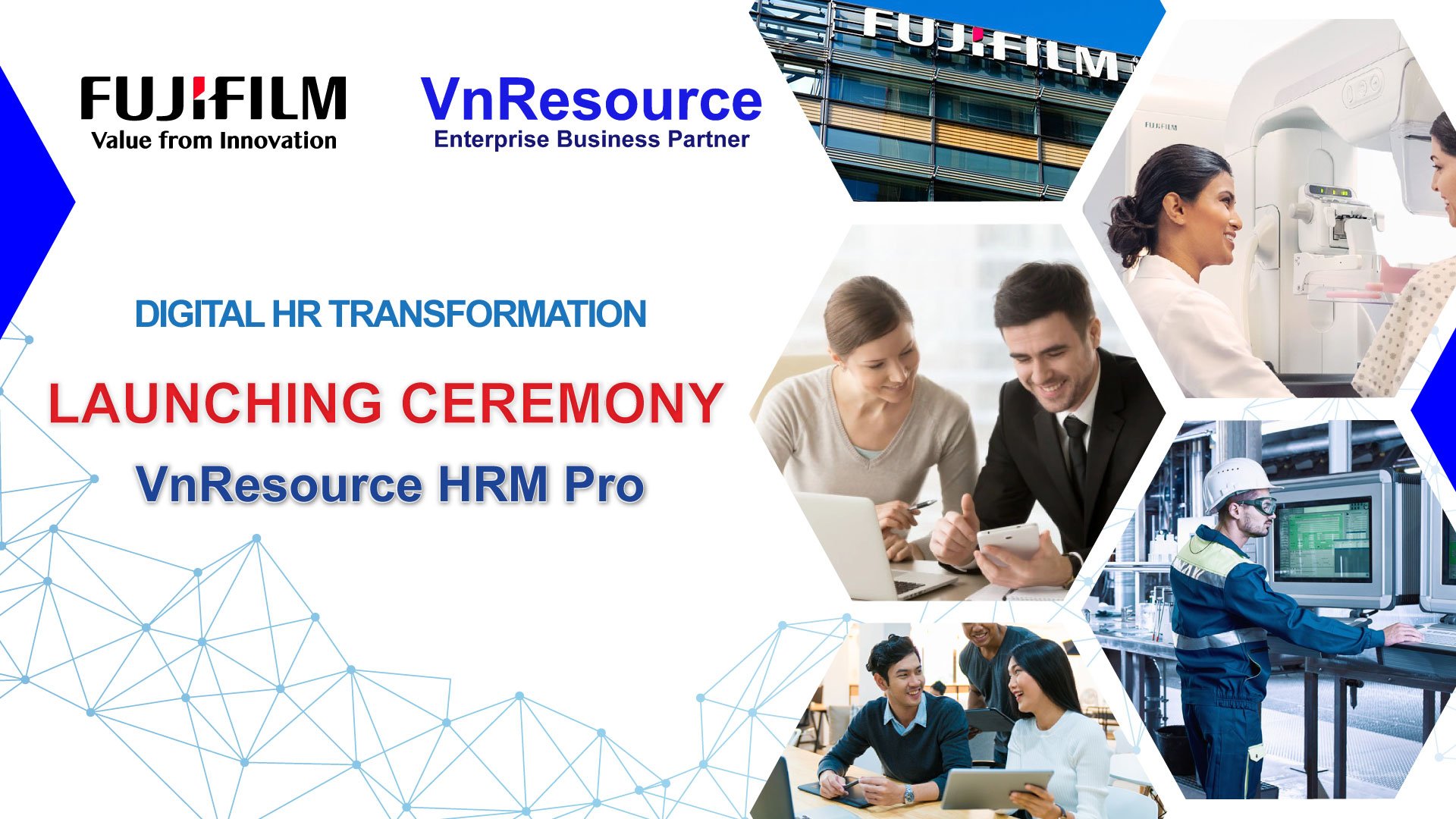 Fujifilm Corporation (Fujifilm Holdings Corporation) with the headquarter in Tokyo, Japan. Fujifilm is a multinational corporation which is famous for photographic products. Up to now, the group has a capital of 40 billion yen and the total number of employees is more than 37,000 employees.
FUJIFILM (Vietnam) is a company with more than 10 years of experience with variety of products related to Imaging and Cameras, Graphics, Healthcare system. With an open-minded corporate culture, Fujifilm has been constantly diversifying its business activities to apply advanced technology innovations to affirm its leading position in the imaging and information solutions industry.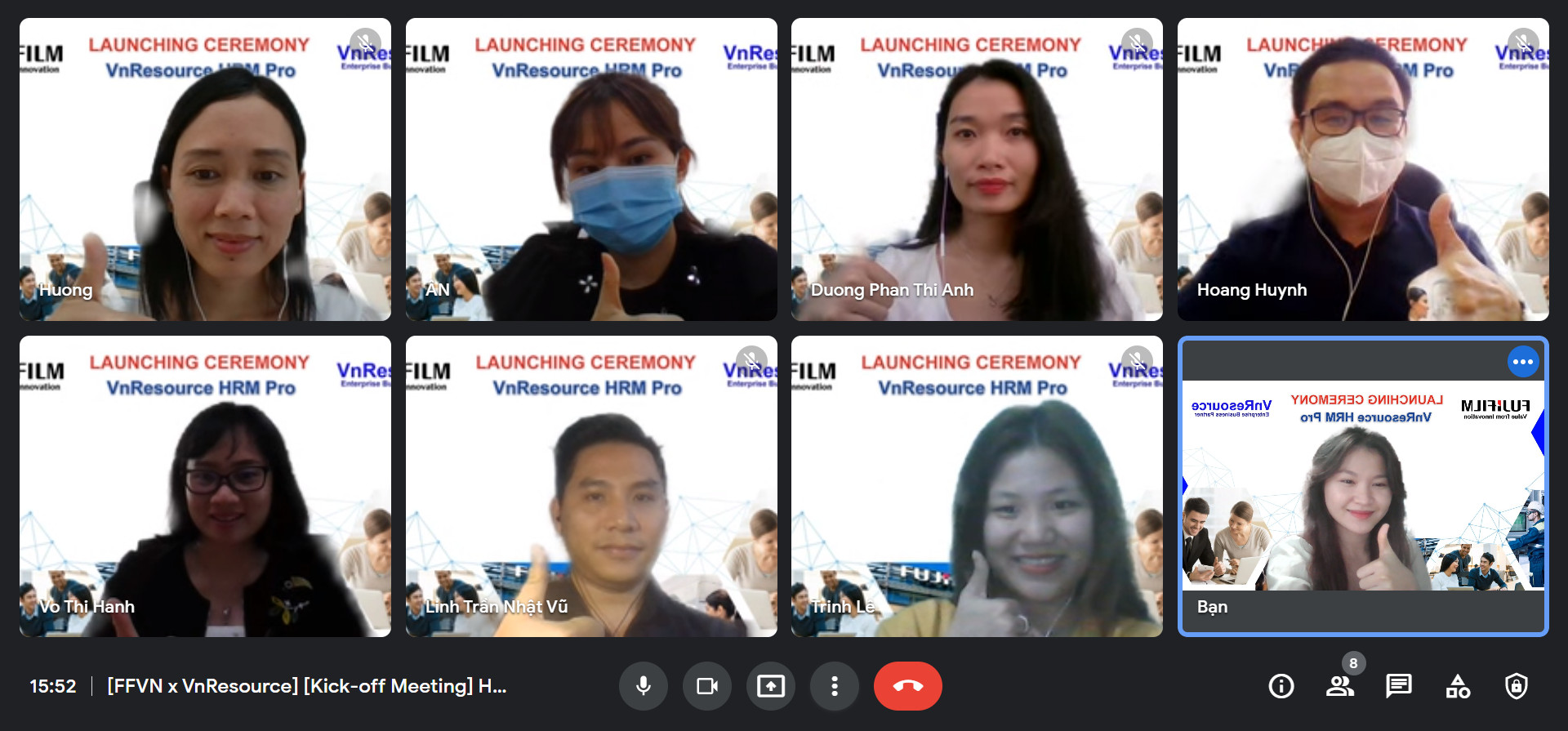 As a company has the most advanced technology, the Board of Directors of FFVN understands the importance of applying human resource management software within the organization. According to the standard requirements of a Japanese enterprise, FFVN has very quickly chosen VnResource to become a companion on the journey of digital HR transformation. The HRM Pro solution will become well-supported tool for HR staff in timekeeping and payroll together with enhancing a proactive and happy working experience for all FFVN employees with the Self-Service Portal system.
At the Kick-off meeting, the two project team showed determination to successfully implement the project and come to the agreement of with 1.5 months earlier for Go-live phase. This is the wonderful energy of the "deployment warriors" to close the previous year and welcome a new successful year.