Home
Project news
YURA continues to corporate with VnResource on the Digital Transformation
YURA continues to corporate with VnResource on the Digital Transformation
On November 11th, 2021, the kick-off ceremony was held with the participation of VnResource and YURA HARNESS.
YURA HARNESS is the 4th branch of YURA group in Vietnam which established in 2020 and operated from the beginning of 2021 with the employee scale is up to nearly 1,000 employees.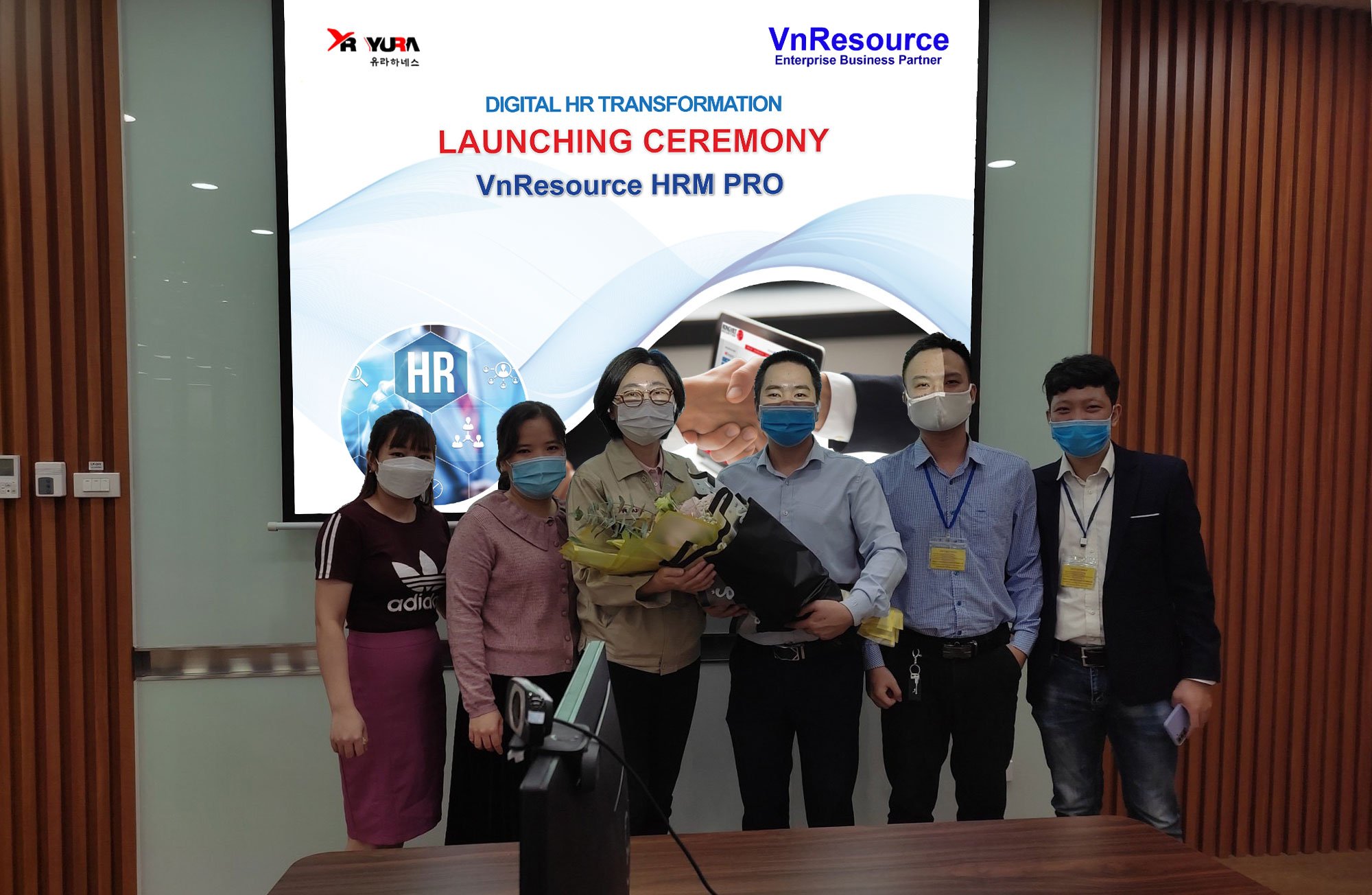 According to the agreement in 2020, VnResource has cooperated and successfully implemented the HRM Pro Human Resource Management Software Project at SEWON Vina Co., Ltd. belonging to YURA Group – Korea, up to when the Company Limited YURA HARNESS was built and operated in Chau Son Industrial Park, Chau Son Ward, Phu Ly city, Ha Nam province. The both sides continue to cooperate in implementing the HRM Pro Human Resource Management Software System at YURA HARNESS.
With the rapid deployment for the company and YURA group in Vietnam, the management of YURA HARNESS Company also soon put the HRM Pro HR management system into operation.
VnResource Company committed to deploy the system before January 1st, 2022 to ensure the standardization of human resource management processes, digital transformation, and modernization in corporate policy!