Home
Project news
iYes International Education System launched Digital HR Transformation with VnResource EBM Pro
iYes International Education System launched Digital HR Transformation with VnResource EBM Pro
iYes International Education is formerly known as the Australian International English School Saigon System (AUS). iYes International Education  is a part of the English language institution of Victoria University in Australia. iYes has established at Danang city, the school has become one of the reliable  for English training for children, teenagers, businesses… in the local area.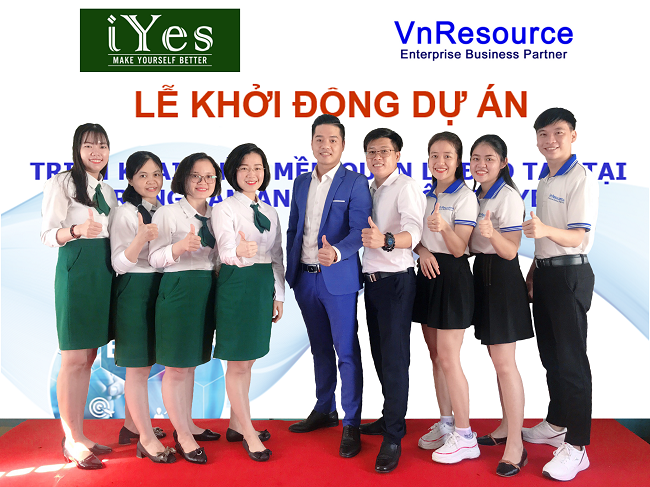 Along with the training equipment and the modern teaching system, the iTool new technology application and the experienced and enthusiasm teachers, iYes proud to be at the Cambridge center of educational testing recognized as the organization where educate and organize Cambridge certification test such as Starters, Movers, Flyers, KET, PET…
Besides English International Certificates preparation programs: "English for real" and soft skills courses of iYes International Education has provided to students the opportunity to apply English effectively in real life. Through these programs, students not only improve their knowledge and skills but also become more confident and stable on the international integration.
After a period of research evaluation from many training management software solution supplier, VnResource was finally trusted by iYes as the right partner because of the experience in deploying in systems for languege centers such as AMA, Fisher's SuperKids, Ocean Edu, Nagomi Academy, etc.
From our side, VnResource is proud to be evaluated by partners as a reputable and quality supplier. We take pride and will do our best for customer satisfaction.
Once again, VnResource sincerely thanks the customers who have always trusted to choose and accompany us until now. We wish the best for our customers.