Long Son Petrochemicals: Kick-off ceremony
On 19th July , 2021, the Human Resource Management HRM-Pro remark the cooporation between LSP company and VnResource launched.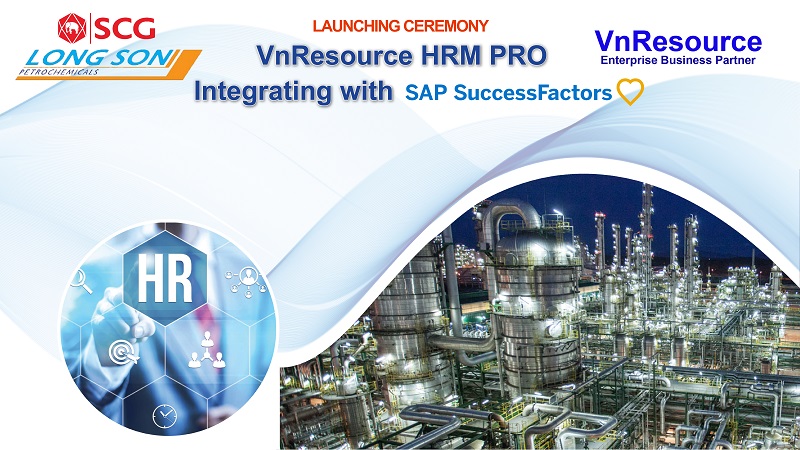 LSP is invested by SCG Group (Thailand) to implement the Southern Petrochemical Complex Project. The location is in the South economic center-point area . Ho Chi Minh City – Bien Hoa – Vung Tau and is a national key project, having an important meaning in the socio-economic development strategy of the whole country in general, of Ba Ria – Vung Tau province in particular. By 2023, the Southern Petrochemical Complex will come into operation to help replace and reduce the import of petrochemical products, providing an important source of fuel for domestic manufacturing industries as well as for export. to the international market.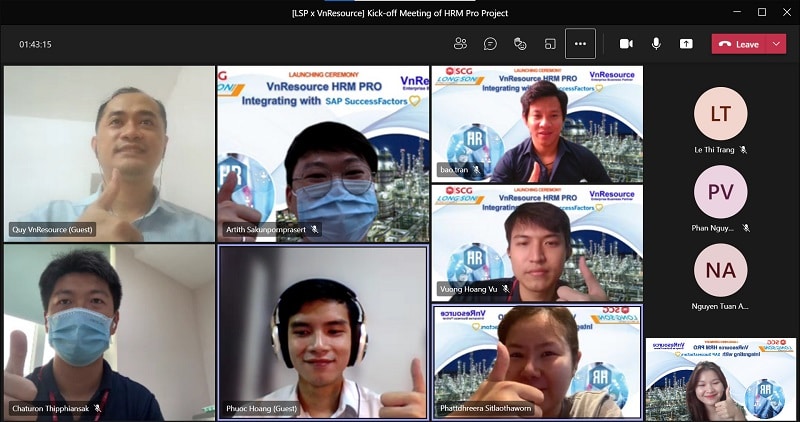 To prepare for the Golive phase, LSP needs to look for a powerful Attendance Management Solution to identify employees, report in/out, allow request/approval for leave/overtime, flexible arrangement for more than 24-hour working shifts, analytical reports management and especially support the integration with SuccessFactors EC System to establish a comprehensive solution. With more than 16 years of experience in deploying HRM Pro Human Resource Management Software Solution for large enterprises / corporations: Nghi Son Refinery and Petrochemical, Honda Vietnam, Panasonic, Thaco Truong Hai, Ajinomoto, Binh Minh Plastics, Thien Long Group,…VnResource completely meets the requirements and the trust to become a contractor providing software solutions for LSP.
In the determination to implement the Project on schedule to ensure that the digital transformation in human resource management of LSP achieves dramatical implementation progress, VnResource Team with effective Online project methodology will soon come to the go-live phase and create sustainable development to show "immunity" to COVID-19 in the future.