Home
Project news
Murata Manufacturing Limited Liability Company: Kick-off Ceremony
Murata Manufacturing Limited Liability Company: Kick-off Ceremony
On the 23th August, 2021, the Kick-off ceremony: Launching Human Resource Management between VnResource and Murata Manufacturing Ho Chi Minh, Viet Nam.
Viet Tuong Electronics Co., Ltd. is an electronic component manufacturing company located in Bien Hoa City, Dong Nai Province and has a branch in Da Nang city.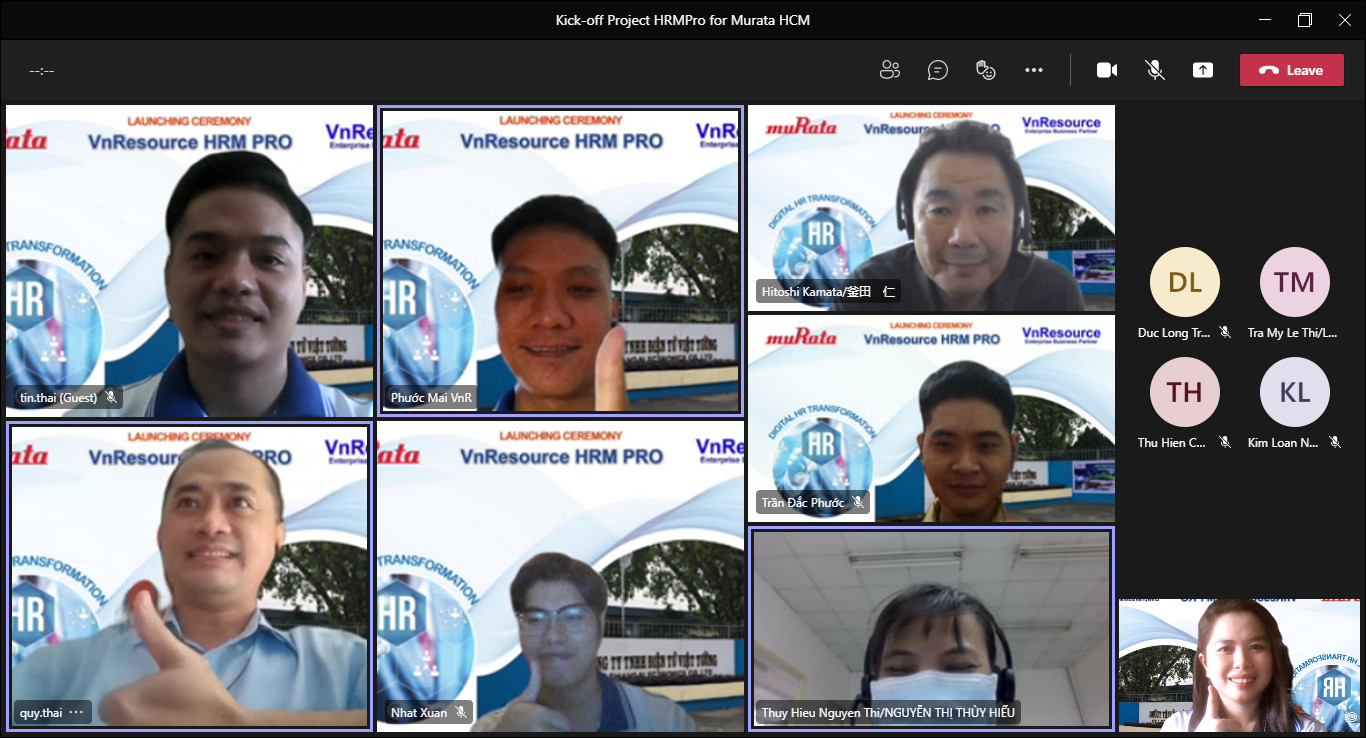 After a period of implementation and evaluation of VnResource's successful implementation for the branch in Da Nang, Murata Ho Chi Minh continued to choose VnResource as a partner to deploy the Human Resource Management Software system with the desire to improve the current manual management system, increase automatization, reduce processes and paperless, increase interaction between other departments with HR department, especially increase the accuracy of recognizing issues related to the company's policy, salary and bonus, overtime.
With experience in deploying HRM software at more than 300 customers who are medium and large companies, many of those are large companies and corporations in Vietnam and around the world such as: Fecon Construction Group, Construction Corporation Construction of Shimizu, Thaco, Dai Quang Minh, Gamuda Land, KN Group, Amata, Hawee, AEON Mall, Honda Corporation, Isuzu, CJ – CGV, Panasonic, Colgate, Binh Minh Plastics, Thien Long,… We believe that we will take on this responsibility well, together with Murata Manufacturing Vietnam Ho Chi Minh to build a core team of employees and create new success ahead.
VnResource would like to wish Murata Manufaturing more and more prosperous development and achieve more new milestones with the companionship of VnResource.