Acceptance Ceremony at Ansell
On the morning of December 18th, 2019, the acceptance ceremony of VnResource HRM Pro Software Project was officially held at Ansell Vina with the participation of both VnResource and Ansell project teams.
Ansell Vina, which belongs to Ansell Group (Australia) – the world's leading enterprise in security solutions. Ansell Vine was established in 2007 in Long Thanh Industrial Park (Dong Nai). It has expanded to more than 500 workers and 2,000 textile machinery and specialized in labor protection products under the HyFlex brand.
VnResource and Ansell Vina held the launching ceremony of VnResource HRM Pro Software Project on April 16th, 2019. Ansell deployed the modules such as employee information management, self-service portal, attendance, payroll, insurance & tax that integrated into the Microsoft Dynamics system (D365).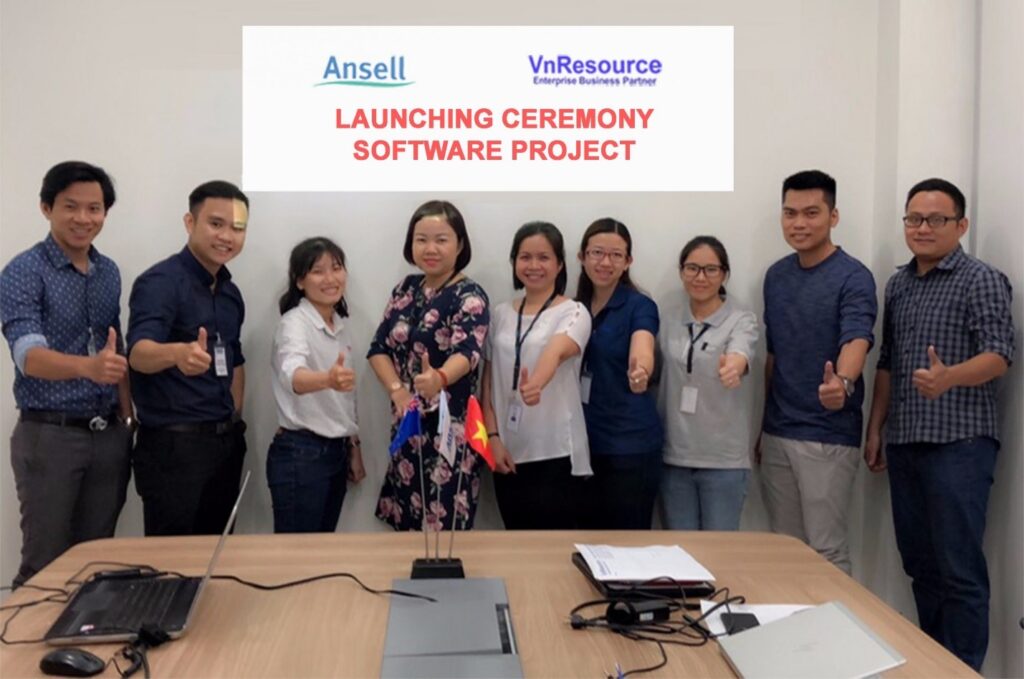 When HRM Pro was put into practice, it has supported Ansell effectively to solve human resource management problems, thereby creating a premise to improve management, production efficiency and achieve potential development goals in terms of size and personnel.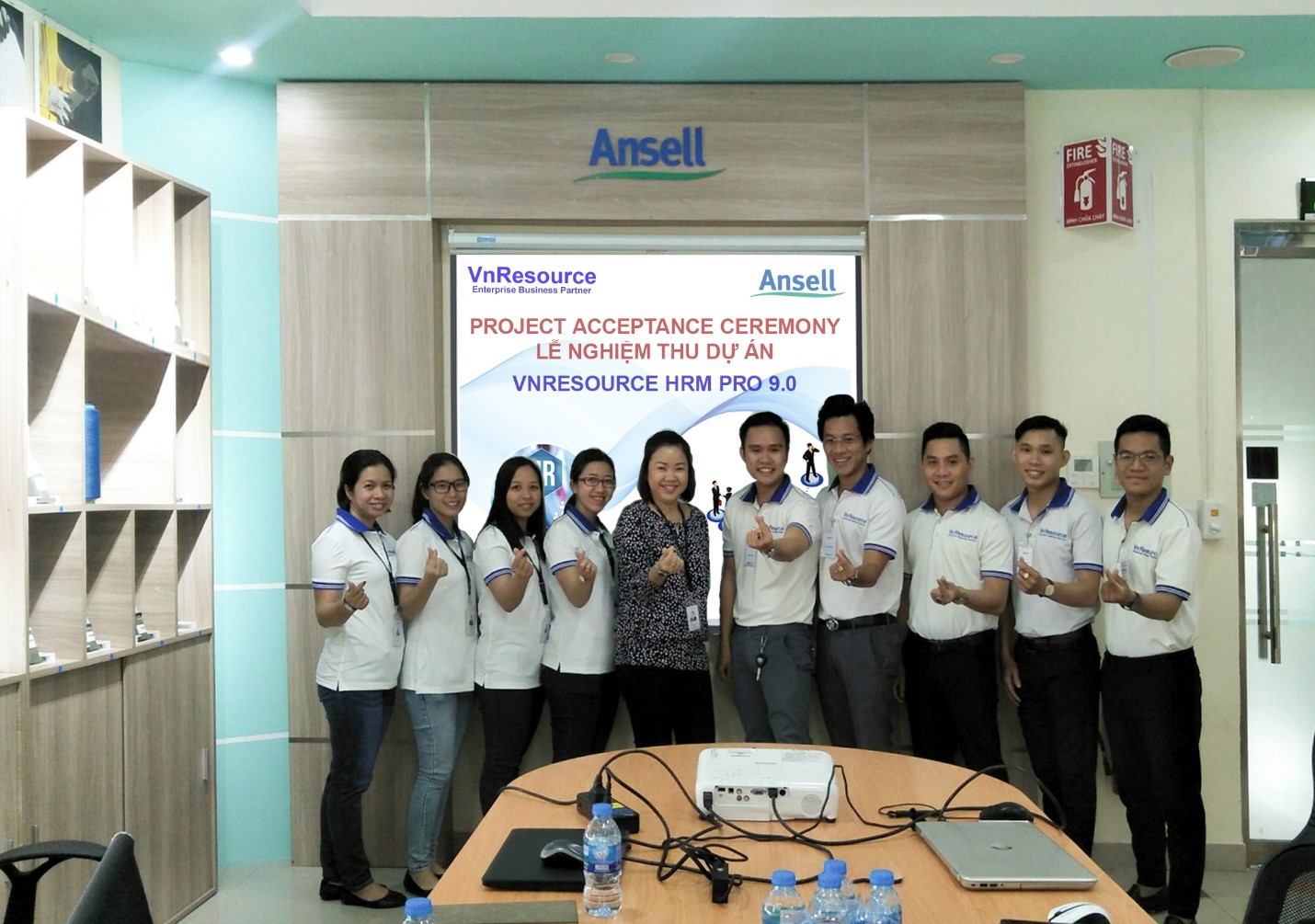 To celebrate successful acceptance milestone of the project, VnResource and Ansell team chose to wear the same white shirt of VnResource show our close relationship that led to long-term cooperation between the two parties. We would like to congratulate and thank you to the members of Ansell project team who have accompanied and supported VnResource during the implementation period to achieve the best result.