Home
Project news
iYes International Education System launched Acceptance Ceremony after 2 months of Go-live phase
iYes International Education System launched Acceptance Ceremony after 2 months of Go-live phase
At the end of Februrary, the Acceptance Ceremoy of VnResource Educational Business Management lauched at iYes only 2 months after the go-live.
iYes International Education, previously it is an Australia-Saigon International School system (AUS) which belonged to the Englinal education of the Victoria University. It has established in Danang since 2011, the school gained the reputation of teaching English for children, teenagers, enterprises… in the local area.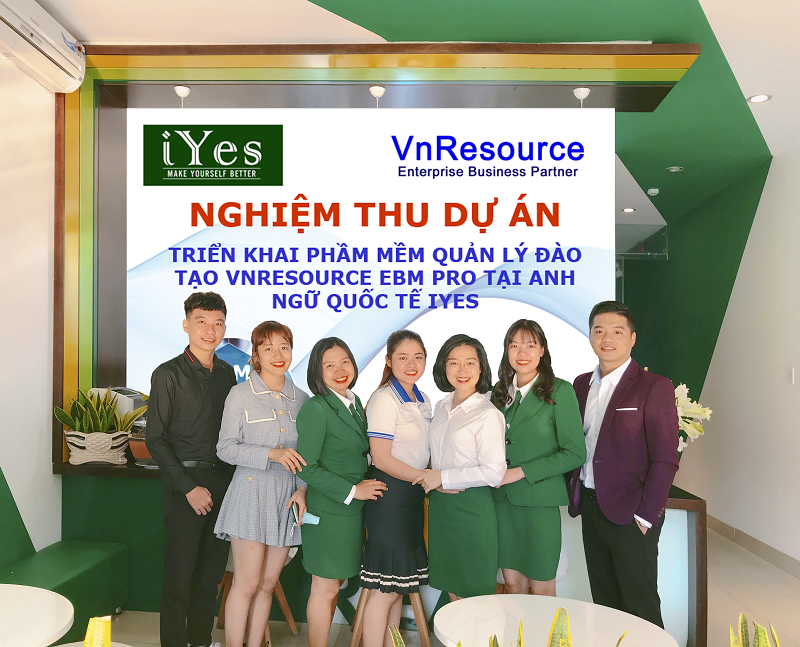 Along with the training equipment and the modern teaching system, the iTool new technology application and the experienced and enthusiasm teachers, iYes proud to be at the Cambridge center of educational testing regconized as the organization where educate and organize Cambridge certification test such as Starters, Movers, Flyers, KET, PET…
The Covid pandemic has caused difficult for many businesses to develop the project, however, VnResource & iYes has found out a method of working and developing the project effectively in order to reach the objective of successful Golive.
VnResource sincrely thanks our customers for trusting us. In response to this belief, we will always attempt to improve and continue to deliver the best products/services to our customers.