Home
Project news
Kyoshin completed launching the go-live phase in the North and South branch in 4 months of deployment
Kyoshin completed launching the go-live phase in the North and South branch in 4 months of deployment
After only 4 months of implementation, the comprehensive digital transformation project of human resource management through VnResource HRM Pro software at 02 branch: Kyoshin (HCM) and Rhythm Kyoshin (Hanoi) was officially completed the go-live phase.
Kyoshin is a long-standing brand in Japan with nearly 50 years. Kyoshin Vietnam was established in 1995 with 100% investment capital from Japan, specialized in metal stamping (mold manufacturing and stamping mold exploitation), plastic molding (plastic molding exploitation) and assemble a number of stages to serve products when there is a requirement of plating, nickel,… not only supply to the Vietnamese market but also export to other countries around the world. In addition to the branch in Ho Chi Minh City, Rhythm Kyoshin Hanoi Co., Ltd. was also opened to increase production and reach more customers.

By inheriting experience from many previous customers, among them there are many customers in the same manufacturing field as Kyoshin such as Panasonic, Stanley, SUMI-HANEL, ZF, Sumitomo Electric, Thaco, Mektec, Konica,… At first, VnResource was confident to deploy well in this project and brought customers satisfaction and best experiences. The success of the HRM Pro project has marked an important milestone for Kyoshin in management work. personnel management. Most of the HR jobs are now handled by the support software, reducing the workload for the HR department while still ensuring high efficiency. Besides, in addition to the current efficiency from intelligent data collection, processing and analysis tools, making future reports and predictions,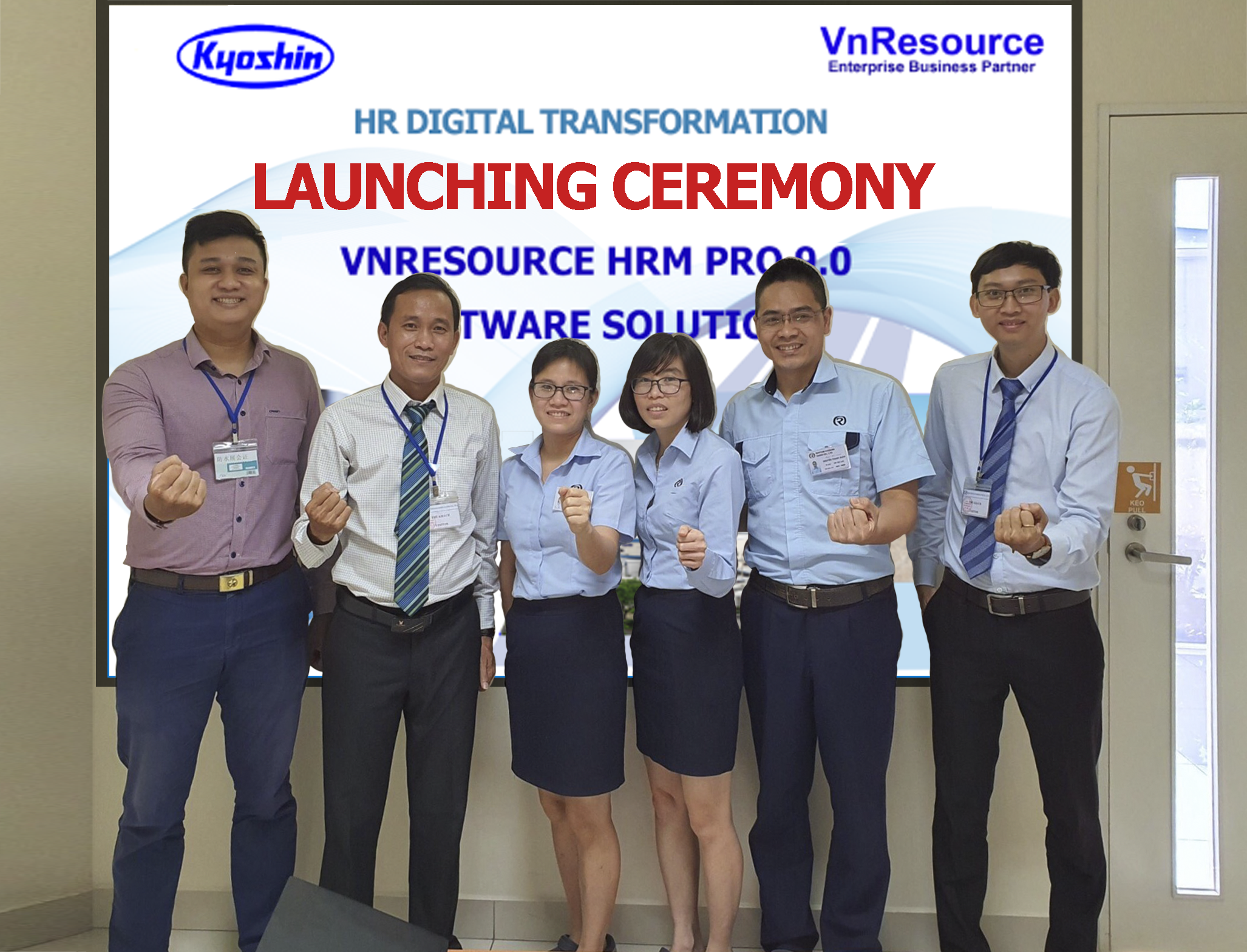 Once again, congratulations on the success of the project as well as the efforts and support of the VnResource and Kyoshin project teams. Hopefully, the success of this project will be a milestone for Kyoshin to further development.