Home
Project news
Nghi Son Refinery and Petrochemical, LLC: Digital transformation story
Nghi Son Refinery and Petrochemical, LLC: Digital transformation story
Nghi Son Refinery and Petrochemical (NSRP) comomprehensively transform to digital Human Resource management with the project of upgrading and deploying most of the modules of VnResource HRM Pro version 9.0.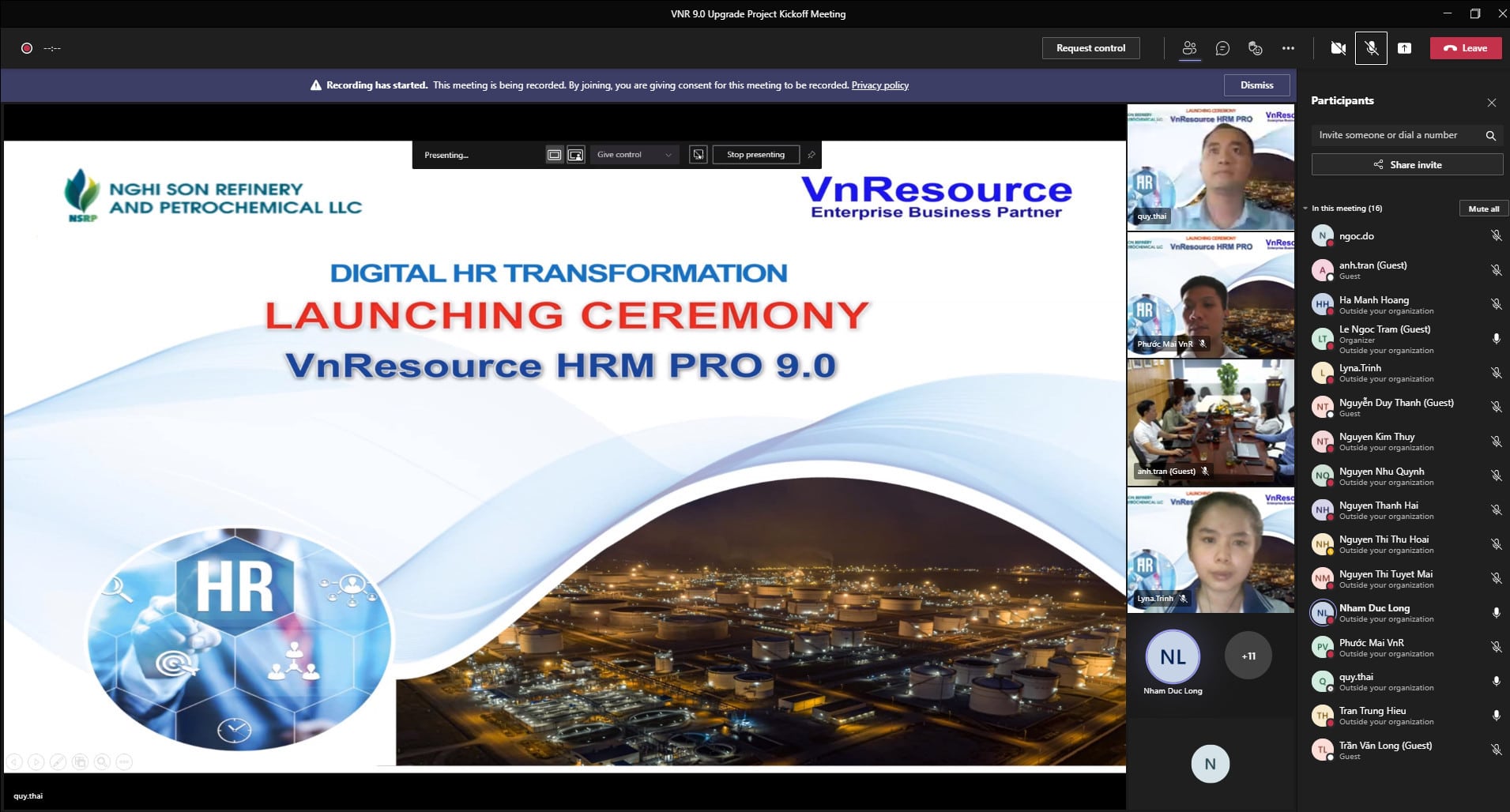 NSRP Solution is invested more than 9 billion USD, it is one of the core economic projects of Vietnam with a joint venture and operated by Kuwait International Petroleum Company, Idemitsu Kosan – Japanese company and Japan Mitsui Chemical Company, together with the Vietnamese government which represented by the Vietnam Oil and Gas Group (PetroVietnam).
NSRP has more than 1500 employees, with hundreds of supervisor recruited from many countries around the world as well as from international corporations in the joint venture. Therefore, NSRP's personnel policy adhere the Vietnamese law and the law of the countries where employees come from. All of these evidences create an international working environment that brings together most of the complex issues in human resource management, benefits, recruitment, training and employee development.
In 2015, with the project implemented by IBM implementation consult, NSRP successfully golived VnResource HRM Pro solution for modules: personal information, payslip, payroll, insurance, tax… integrated with SAP system, Window AD, MS SharePoint and salary payment via internet banking…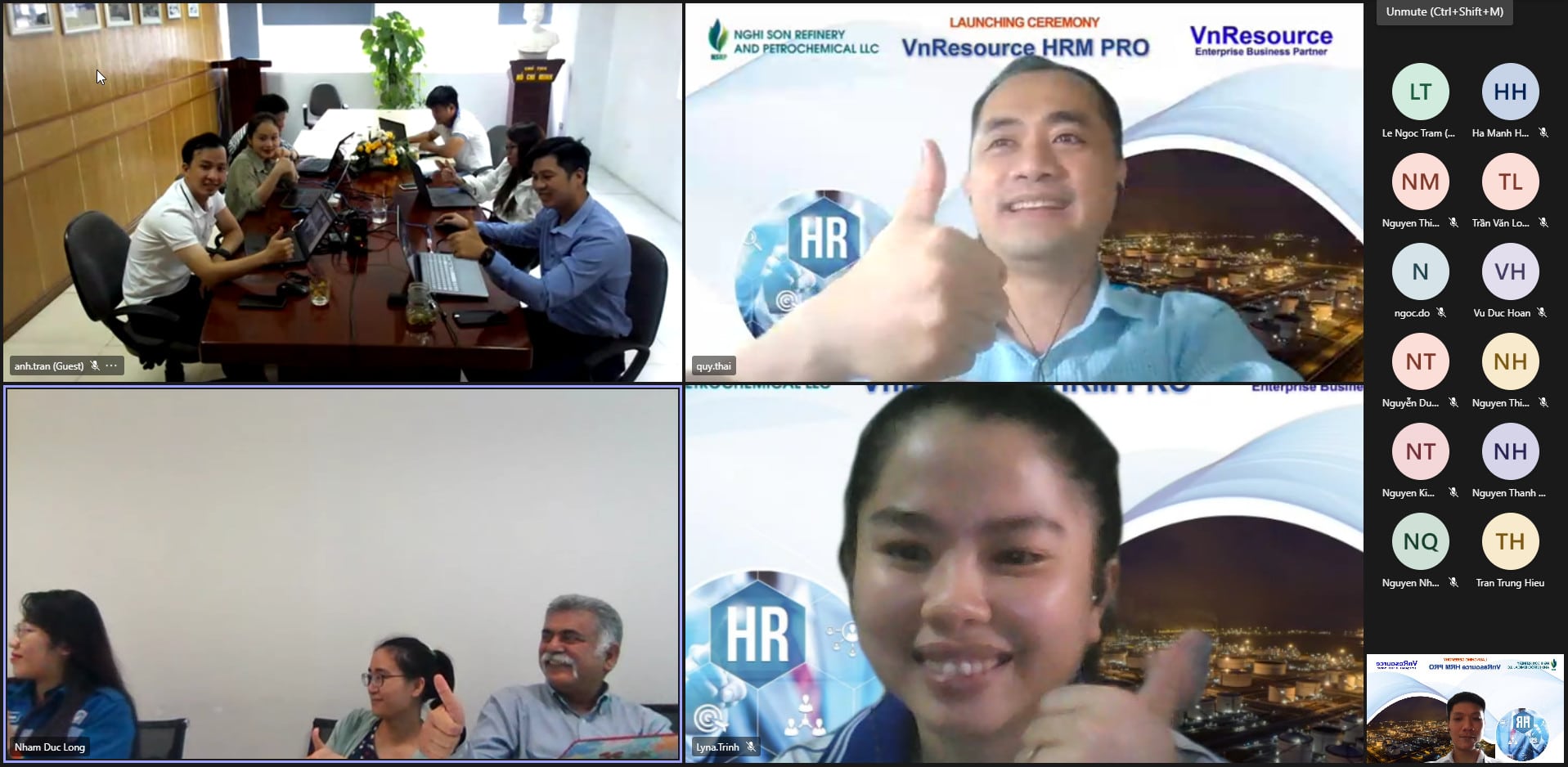 Currently, NSRP has upgraded the solution and invested in all the functions of modules: Talent Acquisition, Training & Online learning (Training & E-Learning), Assessment (Performance Management), Personal development and Talent Management… to implement comprehensive digital transformation of Human Resource Management to achieve the highest efficiency.
Througrout the evaluation of VnResource's "effective online deployment method" during the Covid period, NSRP boldly invested in project implementation to go-live soon and ensure the effectiveness of human resource management, better implementation the online recruitment process, online assessment, online training and learning (eLearning), talent development, increase employee experiece, and interact between employees and colleagues at all levels in COVID-19 digital era.