Tieng Viet Toan Cau Go-live Ceremony: VnResource EBM Pro
On March 24th, 2021, the go-live ceremony of VnResource EBM Pro Training Management Software Project at Tieng Viet Toan Cau Company took place successfully.
Tieng Viet Toan Cau has established in Hanoi since 2021 which specialized in teaching Vietnamese language for foreigners. It is considered as one of the center which taught Vietnamese to foreigners in Vietnam with enthusiastic and experienced teachers. The courses are designed for learners to be able to learn from basic to advanced levels. The classrooms are fully equipped with facilities as well as teaching and learning facilities to achieve the highest results.
After a period of research and evaluation from many educational management software solution suppliers, VnResource was finally trusted by Global Vietnamese to be the supplier when we have a lot of experience in deploying in Vietnam such as AMA, Fisher's SuperKids, Ocean Edu, Nagomi Academy.
From our point of view, VnResource is proud to be regconized by as a reputable and qualified solutions supplier. We take pride and we will do our best for customer satisfaction.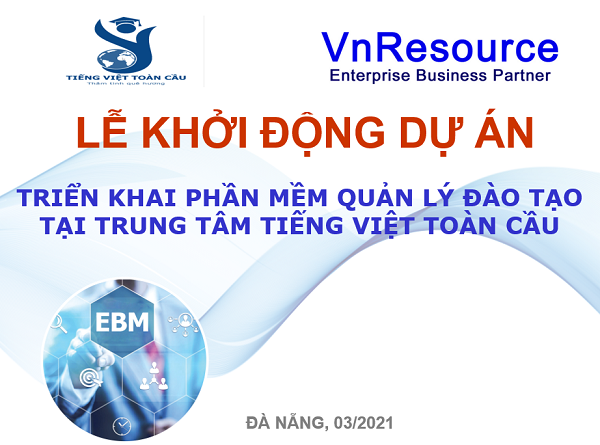 Once again, VnResource sincerely thanks the customers who have always trusted to choose and accompany us until now. We wish VnResource's customers success.