Home
Project news
VnResource cooperate with Transcosmos in Human Resource Management Digital Transformation
VnResource cooperate with Transcosmos in Human Resource Management Digital Transformation
On the morning of September 6th, 2021, the kick-off ceremony of the HRM Pro software implementation project between TCV and VnResource launched successfully.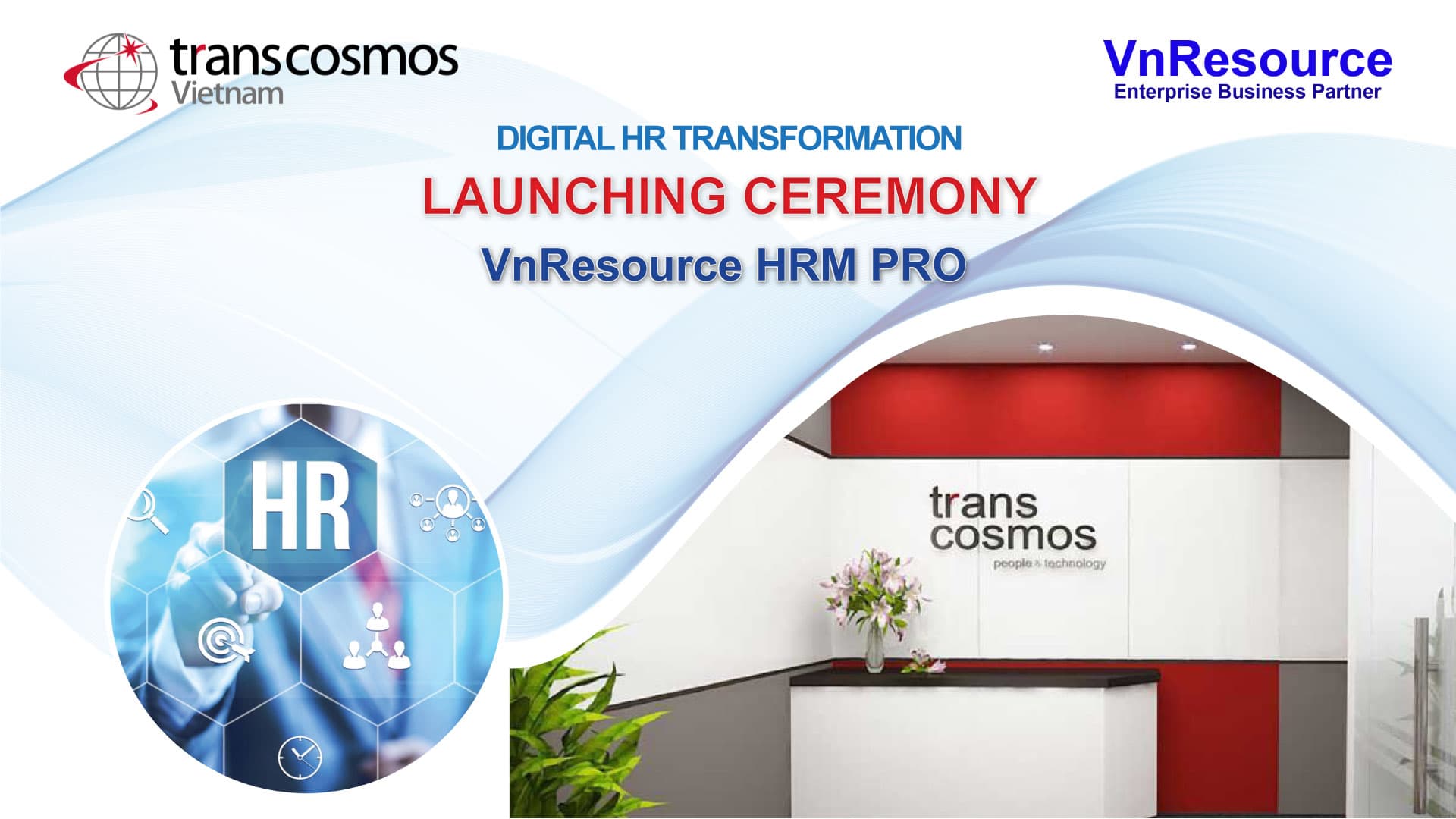 TCV is a 100% Japanese-capital company, a member of Transcosmos Inc. – a multinational corporation ranked 13th in the World's Top 100 Outsourcing Companies. Up to now, TCV has had 06 large centers with more than 2,500 employees nationwide, becoming one of the leading enterprises in the domestic market in BPO (Business Process Outsourcing) and Contact Center services.
At TCV, the method of implementing projects is always to combine human resources and modern technology to support the success of enterprises. Therefore, TCV's Board of Directors & Project Department understand very well the importance of applying software in human resource management and talent development of the company. Through some evaluations from the Board of Directors, Local Managers according to the quality of Japanese enterprises, VnResource has officially become a supplier of Human Resource Management Software for TCV. The HRM Pro solution strongly supports payroll management for Call Center staff along with the Self-Service Portal system to enhance the working experience, initiative and interaction between employees at TCV.
In the current period of social distancing, the TCV Project Board has found "opportunities" in "dangers" to create a breakthrough in the resource management model when the pandemic is reduced to a new normal. With the determination and implementation experience gathered from more than 30 online deployment and acceptance projects, the VnResource deployment team will soon launch the system and bring the meaningful values ​​to the HR manager at TCV.