Home
Project news
TSAV launched digital transformation in COVID-19 pandemic period with VnResource Human Resource Management Solution
TSAV launched digital transformation in COVID-19 pandemic period with VnResource Human Resource Management Solution
On July 13th, 2021, the kick-off ceremony of the deployment project of Human Resource Management Software Solution VnResource HRM Pro launched with the participation of TSAV Corporation and VnResource.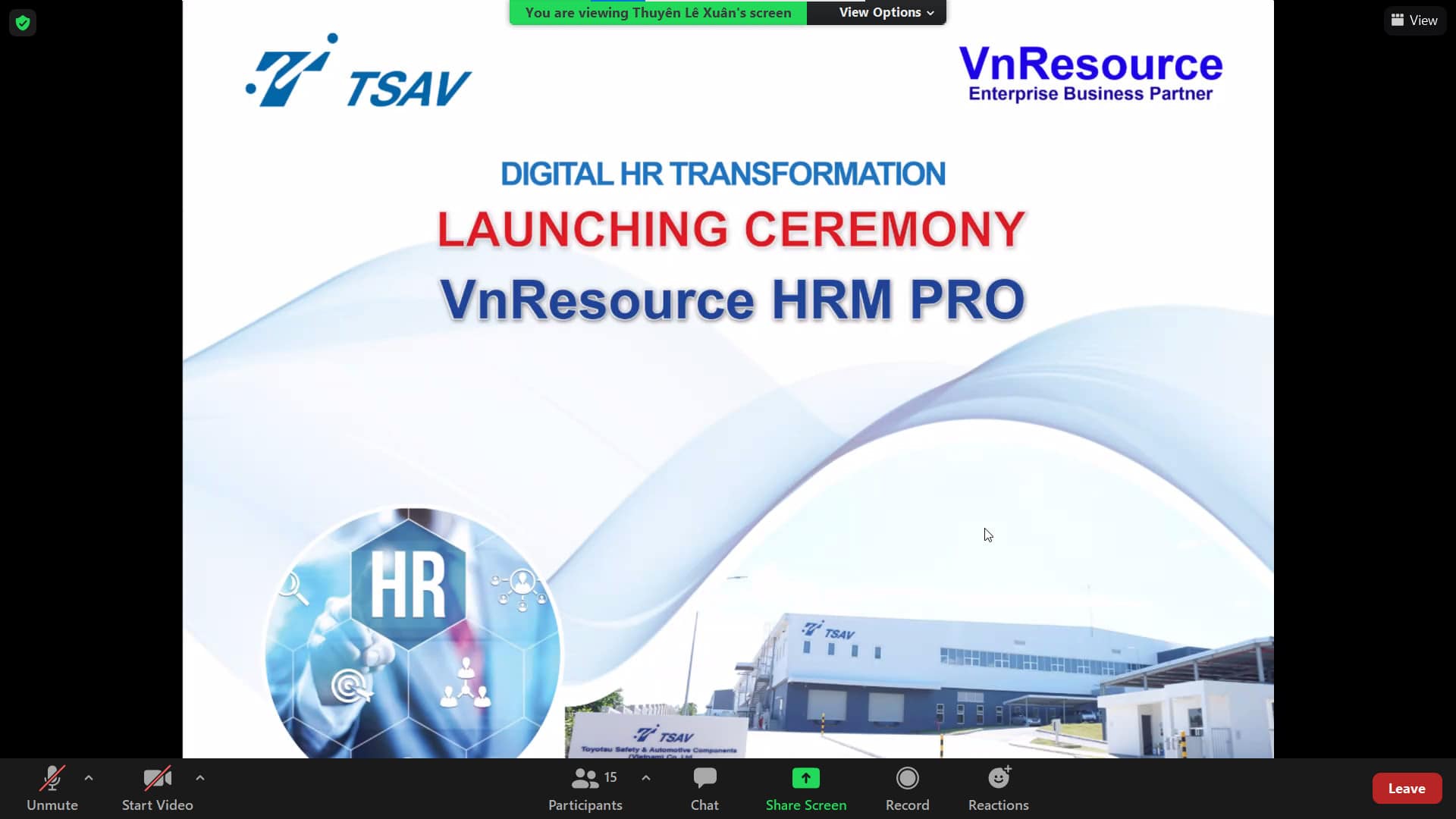 TSAV (Toyotsu Safety & Automotive Components Vietnam) is a 100% Japanese invested company. TSAV has two large factories with more than 2,000 employees. TSAV operates in the field of manufacturing & car components for the Viet Nam marketi and the global market, especially customer Toyota. Toyota is also a customer of VnResource.
Understanding the importance of digital transformation in the COVID-19 period to make a strong movement in human resources efficiency. Mr. Masami Okumura –  Director of TSAV directly coordinated research and evaluation for the highest quality HR Software Solution. After more than 03 months of serious work, both face-to-face and online, TSAV has chosen the Human Resource Management Solution VnResource HRM Pro to implement the digital transformation strategy in human resource management.
VnResource has more than 16 years of experience in Product development and implementation of Human Resource Management Solutions for more than 300 leading enterprises in Vietnam such as Honda, Toyota, Isuzu, Thaco Truong Hai, IRV, Panasonic, Sumitomo, Masan Resources, Thien Long, Vinasoy, An Phuoc Group, Ajinomoto, Hung Thinh Group…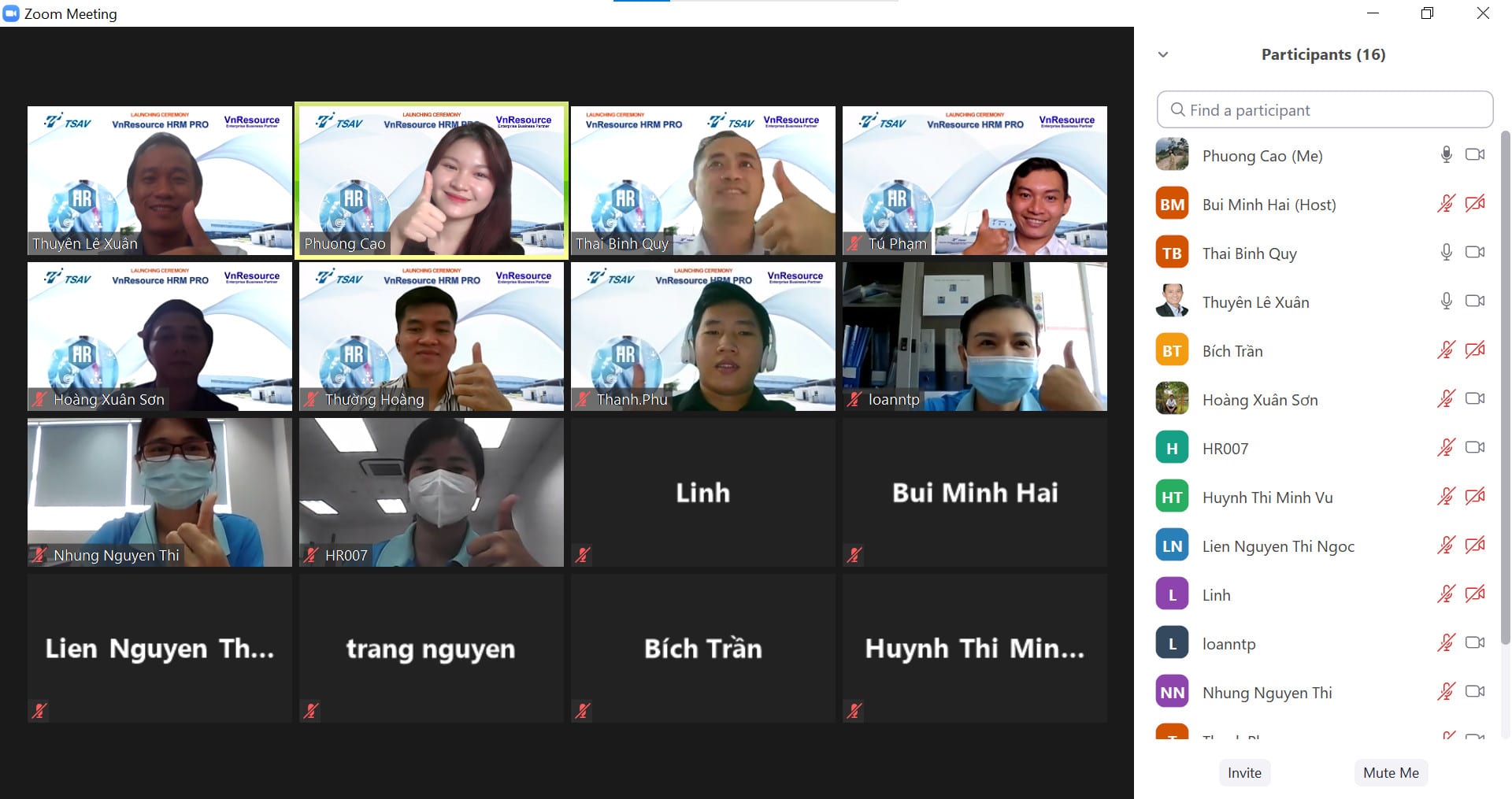 VnResource has been building an Online deployment methodology for more than a year with more than 30 projects online, go-live. On this basis, the two project committees will be determined to achieve the goal of being both safe from the pandemic and successfully implementing the project in the corporation's digital transformation strategy of human resource management in order to achieve this goal effectively.